A Place of Refuge…
and a Pathway to Freedom
Kenneth and Kim Thronson,
Executive Directors
Kenneth and Kim Thronson were the typical, happy American family. Married in 1985 while Kenneth was in the U.S. Navy, the couple took over the family auto collision repair company from his retiring father after Kenneth left the service. For the next twenty years, they owned and operated Thronson Collision while raising their two daughters.
But life as usual came to an abrupt end when Kenneth received Jesus Christ as his Lord and Savior. After this life-changing experience, Kenneth immediately developed an intense desire to serve Christ and others.
While looking to build a second location for their repair business, Kenneth received a divine message: "I have something else for you to do." When Kenneth told Kim about what God had laid on his heart, she said without hesitation, "Well, that's what we need to do."
After long hours or prayer and research, the vision of their calling became clear. Using their retirement investment, Kenneth and Kim began The Lighthouse in July 2005 to become a beacon of hope to women and their families caught in addiction, poverty and dysfunction. In November of that same year, they purchased property on Eupora Street in Hattiesburg, Mississippi that would become the home for their recovery and transitional housing program.
Now well into their second decade of ministry, the Thronsons continue to nurture and build their "lighthouse" to reach those in desperate need of deliverance. While that need remains great, their continual hope is to save even "one more for Christ."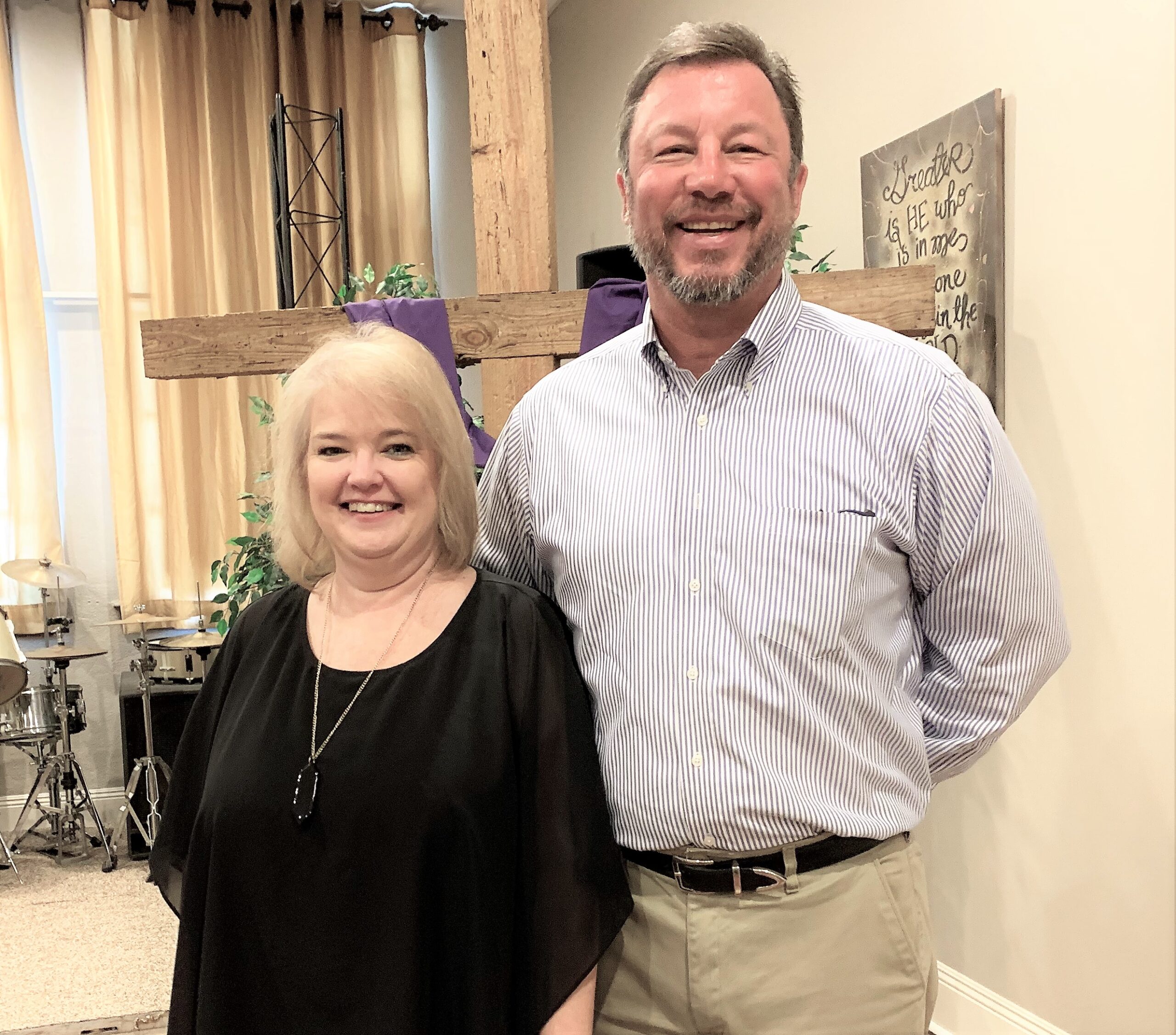 Board of Directors
Kenneth and Kim Thronson (Founders)
David and Tammy Dearman
Tony Ducker
Guy and Nikki Foret
Dr. Scott and MJ Guidry
Kim and Pam Rodgers
Harvest is Plentiful…The Workers Few
The work of Lighthouse Rescue Mission can't be done by only a few. We're thankful for the assistance of many partners for their spiritual, financial and tangible support.
Make a Difference in a Life Today
Your financial donation today can help a young man or woman free themselves from addiction and find a new life filled with true purpose.
Immediate Needs at Lighthouse
We depend on many partners to supply our daily supplies of paper and cleaning products, food or other miscellaneous needs. Our immediate needs are always changing, and we are always grateful for those through whom the Lord supplies those needs.