Give Today
Make a Difference in a Young Woman's Life Today Through Your Financial Support.
Donate today and help with your support.
Give Today
Our Mission
The Lighthouse Rescue Mission is a 501 (c) 3 Non-Profit Recovery/Transitional Housing program. Our ministry focus is to be a catalyst for transformation in the lives of homeless, abused and/or addicted mothers and young women in greater South Mississippi.
We differ from other recovery programs because after completing the recovery phase, young women or single mothers and their children may continue to stay at The Lighthouse. During this later phase residents have a safe and loving place for they and their children to live as they obtain employment, work and save before transitioning to a better environment from where they came.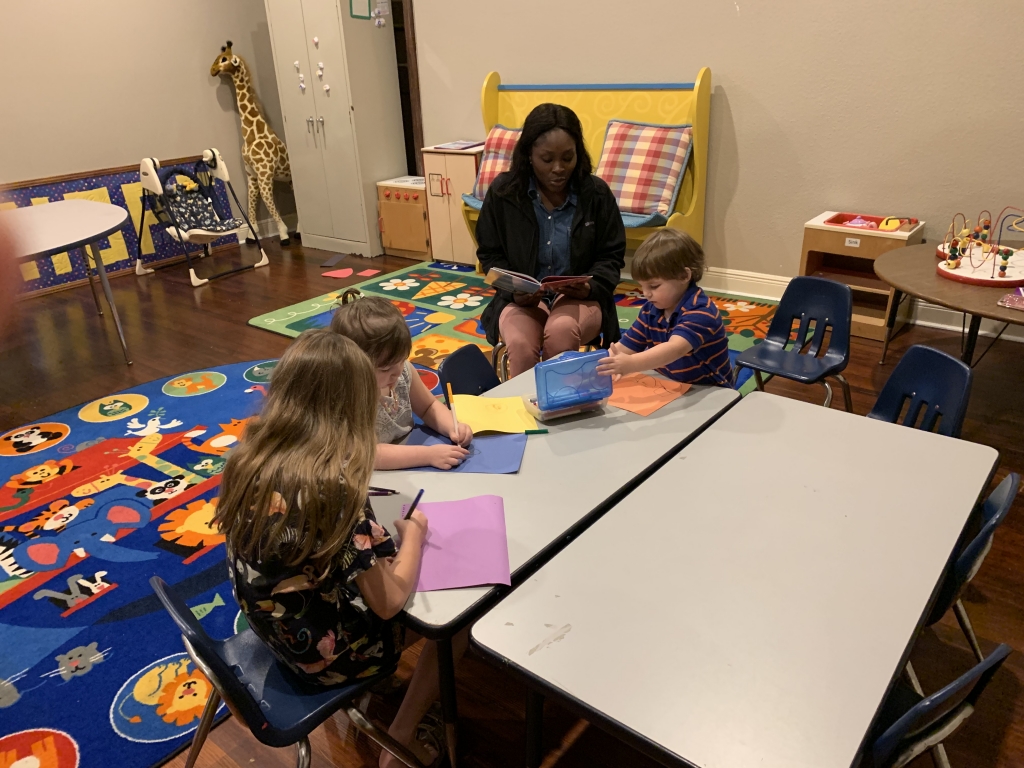 Why We're Here
In the mid-2000s Kenneth Thronson, a successful South Mississippi business owner, and his wife Kim were deeply struck by the effects of homelessness they saw around them, especially involving young mothers and their children. Sensing God was calling them to help these young women escape their terrible life situations, they began The Lighthouse Rescue Mission in 2005.
From our base of operation in a former elementary school near downtown Hattiesburg, we provide hope, stability and a new beginnings for young women and mothers trapped in despair. We offer them immediate refuge, spiritual guidance and practical life skills training to find a better life through the grace of Jesus Christ.
What We Offer
As a refuge from dangerous and intolerable living conditions, our 24,000 square-foot facility has residential space for up to nine mothers with children and six single women. Each private family space is fully furnished, and all residents have access to a common living room and kitchen. Our facility also includes a chapel, classrooms and outdoor playground.
The residential facility is also the headquarters for our full-scale assistance program called Life Rehab. An expansion in 2015 of our addiction/recovery program, Life Rehab is a multi-phase program that extends over several weeks or months.
In the first phase of Life Rehab we offer a safe and stable environment to program residents. They receive spiritual guidance through Bible instruction, prayer and individual counseling as needed. We also offer preparation classes for those in need of a GED and basic life and employment skill training.
In the next phase, we continue with advanced training for employment application submissions, interviewing skills and budget management. Our residents then have the opportunity to get a job and save their money to relocate if necessary.
In the final phase, Lighthouse provides guidance to residents as they use the skills and insights learned earlier in the program to find affordable housing and a supportive and loving church community. We continue to follow up until their lives are on firm footing.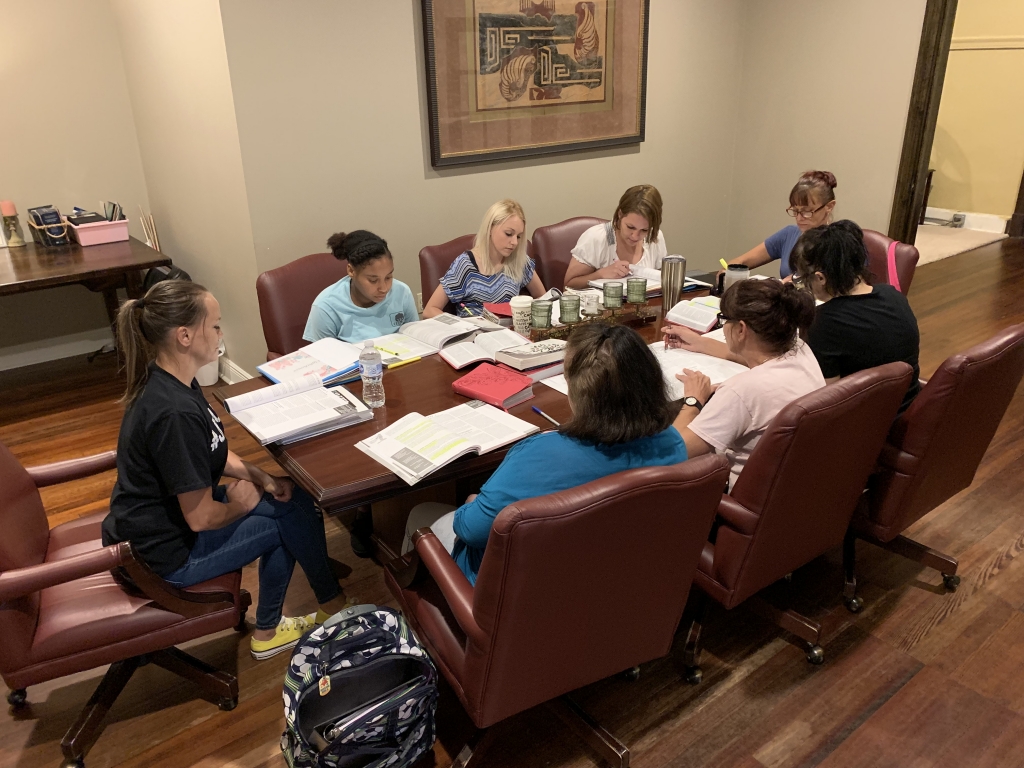 What You Can Do
The work of the Lighthouse Rescue Mission depends on the entire faith community of South Mississippi and not just a few individuals. If you share our compassion and calling, there are a number of ways you can help us in our mission.
Pray: We believe our success ultimately rests on God's grace and provision. We welcome your petitions to God on our behalf, especially in specific areas.
Volunteer: We depend greatly on the efforts of volunteers — without them we couldn't effectively fulfill our mission. Here are some of the ways you can help with your time and talents. We also have planned volunteer events where you or your group are welcome to participate.
Donate: We're grateful for the resources God provides through His people — we couldn't do this work without them. We are blessed to accept your gifts, whether in the form of a financial donation or goods and supplies.
Spread the word: We're eager to share with others about what God is doing in the lives of these young women and their families. Help us communicate our mission with your church, neighborhood or local group by arranging a speaking opportunity.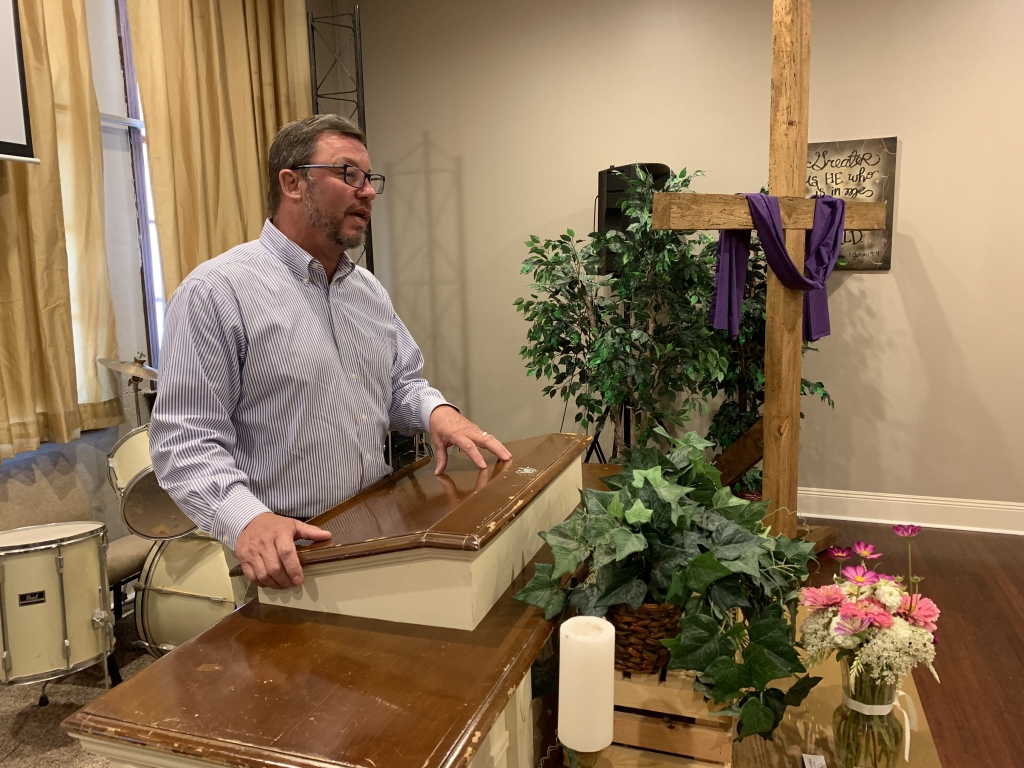 The Lighthouse Rescue Mission: shining the way to a better life for young mothers in need.
Learn more about how you can partner with us in giving hope to hurting mothers and their children.